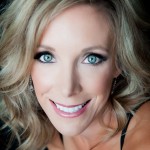 I recently learned about Dave Brailsford and his concept of "aggregation marginal gains."  Please don't stop reading.  It is actually a simple concept.  Dave Brailsford is the General Manager and Performance Director for Team Sky (Great Britian's professional cycling team) and he used this idea to create a Tour de France winner within three years.  No cyclist from Great Britian had ever won before.
This is how he did it.
Brailsford broke down everything related to cycling and set about improving each part just 1%.  He included the obvious things like conditioning and diet.  But he also included the less obvious things like pillows for sleeping and proper hand washing.  He believed the sum of these small improvements would make a big impact.  He was right.
I was struck by this concept because on the occasions that I do go about trying to improve myself, I believe I employ a similar strategy.  Not because I possess the foresight and intentionality of Brailsford, no, it's really because I'm a little lazy.  I prefer small projects to large.  I do better making tiny changes than sweeping resolutions.
But too often these days, I seem to be paralyzed because the "Need to Do" list in my life is filled with projects seemingly too big to take on.  My closet is a disorganized mess of shoes, purses, jewelry and clothes, most of which I don't wear.  My make-up drawer is bursting with unused cosmetics.  I have to run a 5k in a month and currently can only run a mile.  I don't have enough time to make dinner so I serve hot dogs.  And too many nights I give in to my wish for "just one glass" of wine.
So this concept got me thinking.  Could I one percent my life?
What if I spent 1% longer on cardio?  What if I increased the intensity or incline on the treadmill by 1%?  Or lifted 1% heavier weights?  Imagine if I ate 1% fewer calories?  Saved 1% more of my paycheck?  Spent 1% less?  What would happen if I was 1% sweeter to my husband, 1% more patient with my kids?  Spent 1% less time watching Real Housewives and 1% more time writing?
How would these changes change me?
Could I do it…just a little bit at a time?
I aim to find out.
Due to a perfect storm of inspiration and a two month summer break on the horizon, I have finally made the leap I've long considered.  I'm starting my own blog:  Just a Little Bit.  I plan to write about fitness, diet, parenting, organizing, beauty products and more.  All of the things I spend my time thinking about and trying to improve.
I hope you'll visit me often and share how you are improving your world…just a little bit each day.