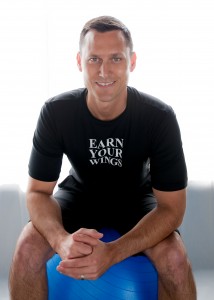 Jeff Angel B.S., A.S.F.A. CPT, Owner of Bring It Home Personal Training
Jeff Angel, owner of Bring It Home Personal Training, has always had an interest in fitness.  His four years in the United States Marine Corps ignited a life-long passion for a disciplined approach to fitness and a healthy lifestyle.  He became interested in the science behind effective work-outs and the impact of diet.  This prompted Jeff to pursue a Bachelor of Science Degree in Health/Fitness in Preventative and Rehabilitative Programs and Nutrition from Central Michigan University.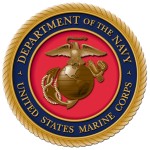 With this knowledge in hand, Jeff began work as a Personal Trainer at a health club.  Before long, he realized that his unique approach to exercise and the individual needs of his clients could best be maximized and met through on-site training.  And so, Bring It Home Personal Training was founded.  For the past 14 years, Jeff's unique approach to educating and motivating his clients has made him one of the most in-demand trainers in Oakland County, MI.
The Bring It Home method of training has been refined and perfected and is now being taught to an expanding group of personal trainers.  This has increased Jeff's ability to deliver personalized fitness to the doorstep of his clients.  Jeff Angel's commitment to inspire and educate is achieved through every client Bring It Home Personal Training serves.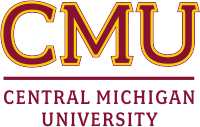 Jeff has appeared on Fox News, in the Detroit News and the Daily Tribune.  He is proud to be a nationally certified personal trainer and sports nutritionist through the American Sports and Fitness Association.   He is CPR/AED certified.
Jeff lives in Franklin with his wife, Stacie, and two sons, Max and Will.
Janine Shoda A.F.A.A. CPT
Janine is devoted to teaching and living a healthy and happy life. Her passion lies in health and fitness, while teaching others the best strength training techniques, cardiovascular exercises, and proper nutrition that will help her clients achieve their health/fitness goals.
Janine has always led a healthy lifestyle with fitness oriented goals in mind. In junior high and high school, she began her exploration of fitness and understanding how her own body performs in strength training and bodybuilding. This passion for fitness led her to a career of educating others about fitness while being a personal trainer in California and Michigan. As her experience grew in strength training and bodybuilding, Janine was able to train with bodybuilding greats such as Ron Love and Lynda Murray. These training experiences led Janine to participate in several bodybuilding competitions in which she placed in the top 5 in all events. Along with bodybuilding, Janine enjoys outdoor cycling and participating in the popular, outdoor obstacle course, The Tough Mudder.
Janine is a highly experienced professional Personal Trainer. She is certified through the AFAA and also holds a TRX Certification and Spinning Certification. Janine is also CPR/AED certified.
As a fitness professional, Janine has the educational background and expertise to teach clients all aspects of physical fitness. She will hold all of her clients accountable for their goals. She will motivate and inspire you to lead a happy and healthy lifestyle. Through her unique way of teaching, Janine keeps her training sessions fun and exciting.
Janine is excited to bring 20 years experience and her drive and passion for fitness to all clients she trains with Bring It Home Personal Training.
Courtney Naimi D.P.T., A.C.E. CPT
Courtney has a passion for helping people reach their goals. She recently graduated from the University of New England with a Doctorate of Physical Therapy. She also holds a B.S. in Exercise Science from Oakland University and is a Certified Personal Trainer through the American Council on Exercise (A.C.E.). As a licensed physical therapist, Courtney specializes in the functional movements of the human body. Her goal is to support and motivate clients during every step of their fitness journey.
Courtney has explored a variety of training programs from boot camps to yoga. As a physical therapist, her greatest concern is proper body mechanics and injury prevention along with a conclusive workout. She understands that it is difficult to incorporate exercise and make healthy choices amidst a busy lifestyle. Courtney enjoys helping clients learn how to incorporate fitness into their busy schedules.
Courtney has experience with a wide variety of populations through many different fitness domains including weight loss, strength and conditioning, injury prevention, sports performance, and rehabilitation post injury.
Setting goals and inspiring people to reach their fitness goals is most important for Courtney. She enjoys watching people progress towards their achievements and help to maintain success through exercise and nutrition education. Courtney consistently stays up to date with new techniques and evidence-based practice by taking continuing education courses. She will ensure that variations of workouts are incorporated into her professional personal training to provide energizing, enjoyable, and unpredictable workouts for all clients.