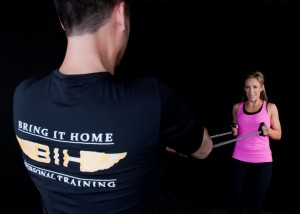 We are committed to bringing your training to you. Our Training Specialists will meet where it is most convenient for you. If you do not have equipment, we will bring it. Bring It Home is currently serving clients in homes and businesses throughout Oakland County, MI including the cities of Birmingham, Bloomfield Hills, Beverly Hills, Farmington Hills, Franklin, Orchard Lake, Keego Harbor, and West Bloomfield.
For country club members, if you have any questions regarding fitness, nutrition, or personal training please call us. Our Training Specialists are currently serving three local country clubs; Forest Lake, Orchard Lake, and Shenandoah.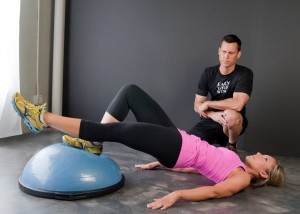 Some of the equipment at your country club's fitness center may be intimidating. For those club members, particularly new members, you can set up an orientation with one of our Trainers. You can schedule a 45 minute orientation for $45.00. We will introduce you to the cardio and strength training equipment (except free weights).
The orientation is a great time to ask a professional Fitness Specialist about your health and fitness concerns. The more knowledge and understanding you have about exercise and nutrition will help you to achieve your personal fitness goals.