Sorry for not being so regular with my blogs lately. Training clients and handling family life can be overwhelming! Thanks again to everyone that voted for Bring It Home Personal Training in the clickondetroit.com "Vote 4 the Best" contest. If you haven't heard, we did win the contest! That's the last I'll mention it. Let's get back to blogging…
These 5 tips are my best tips for improving physical fitness levels: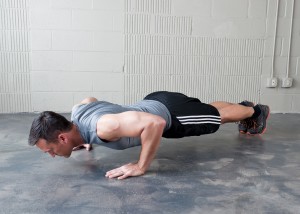 1. You must do strength training at least twice a week. Total body workouts are great for building muscular strength and endurance.
2. You have to do cardiovascular endurance training every day for at least 30 minutes. Your heart is the most important muscle in your body. Keep it strong!
3. Be sure to stretch all muscle groups every day! Stretching may help to prevent injuries and will certainly help you to release stress and relax.
4. Drink plenty of water throughout the day. A good rule of thumb is to drink approximately half of your body weight in ounces of water per day. For example: if you weigh 120 pounds, you should drink approximately 60 ounces of water a day.
5. Get plenty of sleep, at least 7 to 8 hours a day. Your body grows and repairs itself when sleeping. A good night sleep will help you to get through a long day of school and/or work and leave you with plenty of energy to exercise.
Obviously there are many more healthy tips out there. These are just five of my favorites to help improve physical fitness levels. Of course, be sure to eat plenty of fruits and vegetables, complex carbohydrates, and lean proteins. Improving your physical fitness level can be accomplished at any age. As you've heard from me in the past, consistency and motivation are keys to achieving your goals. Stay active and eat healthy!